Partners
Caster Cares™ is the philanthropic arm of Caster Concepts, Inc., a company that believes in giving back to the community in which it and its employees live. Caster Cares™ works with other civic groups in its hometown of Albion, MI and beyond, to support regional growth and economic development. Caster Cares™ supports education through the INNOVATION Hub in downtown Albion, economic growth through programs designed to help the region's small business community, and the people of Albion through participation in food drives, toy drives, and other civic activities.
Albion is a city on the move and Caster Cares™ is involved in all aspects of its rebirth and renewal.
Please support our community partners. Just click on the links below.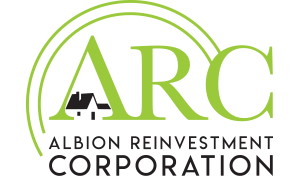 Albion Reinvestment Corporation
Albion Reinvestment Corporation, a 501(c)(3) charitable organization whose primary mission is to combat further deterioration of downtown properties by promoting economic growth in the downtown Albion business district.
Supported Organizations
Fellowship Pentecostal Church of God – Balch, TX
Fountain Clinic/Indigent Health Care – Marshall, MI
Jackson Interfaith Shelter – Jackson, MI
Kids 'N' Stuff Children's Museum
Local 4-H Groups
Lifeline Food Bank – Camden, MI
Morning Star Mission – Joilet, IL
Our Lady of Fatima Catholic Church – Michigan Center, MI
Saint John Catholic Church
Saint John Elementary School – Jackson, MI
Springport Area Foundation for Education – Springport, MI
St. Jude Place – Joliet, IL
St. Mary's Child Development Center – Jackson, MI
St. Vincent de Paul Society
Swingin' at the Shell
VFW Post 9411